Swimming Pool Service, Repair & Maintenance
Swimming pools are…

fun for the entire family and keep everyone cool during the hot summers…
relaxing places to hang out on the weekends…
BUT… can be a tiring, time consuming, headache to keep clean and maintained!
We fix your pool and keep it beautiful for you!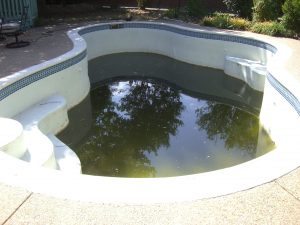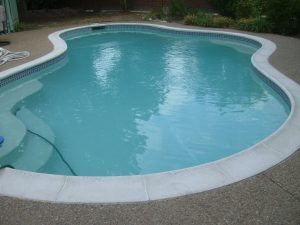 Before….
After! 
Professional Pool Services
Chemical Only:  Includes chemical analysis check, balance as needed, empty baskets (skimmer, leaf and pump), empty cleaner bag and inline strainers, and backwash filter as needed.  Cost will be based upon chlorination type and size of pool.  Proper water balance and purity will be maintained by utilizing *standard chemicals as needed. (see below)
Chemical Plus:  Includes the above Chemical Only Service Plus includes one Full Service visit each month.
Full Service:  Includes services listed under Chemical Only and also includes skimming, netting, brushing, and vacuuming the pool as needed.
Diamond Pools truly cares about the customer experience and continues to deliver Top Quality, Honesty, Integrity, and Fairness to every job!

 

Diamond Pools is the proud recipient of many service awards over the past 10 years that demonstrate our commitment to top notch Customer Service!
Repair Service
DE/Cartridge Filter Cleaning

Replastering

Leak Detection

Correcting Pool Stains

Replace Sand in Sand Filters

Salt Chlorinator

Automatic Pool Cleaner Repairs/Sales

Plumbing and Pipe Work

Pool Maintenance and Other Services
Acid Washing/Chlorine Bath

Pool Tile Cleaning

Grind/Sanding for Calcium Nodules

Seasonal or New Construction Start-ups and Closures
Looking for an alternative water treatment like salt chlorination or a chlorine free pool solution like minerals, ozone, UV or other? 
We cover them all!
---
*Standard Chemicals used include:  Trichlor Tablets; Pool Salt; Calcium Hypochlorite; Sodium Hypochlorite; Muriatic Acid; Soda Ash; Sodium Bicarbonate; Cyanuric Acid; Liquid Conditioner; Calcium Chloride; Diatomite Filter Media